Since late December the stock market large cap index has not trended up it has just churned. In 2014 $SPY is up less than 1% year to date. Equities are not being accumulated as an asset class they are being traded in and out of.

This years market action has left buy and holders and investors in equities over all flat and have favored the intra-day traders and swing traders had a great trade off the $174 level.

The opportunities this year have been in the leading stocks like $GOOG $FB $TSLA and $PCLN in the past week these to experienced profit taking and stalling out.

Friday's action appeared to be a short term exhaustion top the way it rallied strong in the morning then reversed all the way to red in the afternoon, this really showed how weak the holders above $186 really were and ready to sell as the fears about Russia and the Ukraine were growing.

The toppy action Friday also occurred near the 70 RSI intra-day which is generally where up trends stall out and either reverse or go sideways.

$187.15 is now our new all time high resistance level to watch in $SPY.

$QQQ had a very large indecision doji candle Friday. $DIA failed at $164 Friday no where near all time highs. $IWM big rejection and reversal off all time highs.

The way it currently looks with the unknown risks with the Russia/Ukraine situation there is a very high probability that risk off will begin in the futures market. The fear is in an escalation of the situation to the United States and Great Britain due to a

1994 disarmament treaty

that was signed guaranteeing border protection if they gave up their nuclear weapons. Here is the thing, we all have to remember here, do not attempt to trade the news, trade the price action as it unfolds. If there is a sudden resolution to the conflict then the market could soar, if it escalates to an unthinkable stand off or even a major war then the market could plunge, if the uncertainty continues in this situation then the volatility could grow and position sizes will have to be decreased. An open mind to possible future price action is a profitable mindset for a trader to have. 

Key support levels to watch in $SPY are the 5 day ema end of day, 10 day sma intra-day, and closing under the $184 level watch out for a break of the short term uptrend.

Purely looking at the chart price action alone the market weny from momentum to toppiness Friday, the probabilities for higher highs this week is low without a better price base, the risk reward is skewed now to the downside about 5:1 versus the upside. Bears couldn't take it under the 10 day sma last week and we will see if a little geo-political risk gives them the fuel to finally take bulls down a few pegs.
nbsp;
Who are the most under-followed traders on twitter? I need suggestions to create a new poll to get the word out on them.
Inspired by the stock twits post,

I am looking to create a new poll for the "criminally under-followed" traders on twitter.
Here are the rules:
I will place any trader on the poll that are suggested or nominated through tweets or facebook directly  to me.
I am looking for great traders that really put out great tweets that are either informative, entertaining, funny, educational, on the right side of the market, or all of the above BUT have very little followers. We can change that.
I will only put traders on the poll that are nominated by others, I only get one pick, so this is not about my opinions, it is a search for great tweeters that we can all follow, enjoy,  and learn from. 
I will open the nominations until Monday at 5 p.m. then I will compile the poll and open it for a week.
After I get the poll results I will compile a top ten list or more depending on how many votes are cast and blog the results and rankings.
We are not looking for the traders with several thousand followers, we are looking for the unsung hero that is plugging away with very little followers but has a lot to offer.
Let the nominations begin.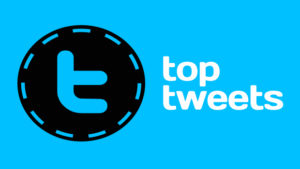 Why, hello there. pic.twitter.com/Xwe5Inw3AZ

— Steve Burns (@SJosephBurns) February 28, 2014
@SJosephBurns the problem with having "Bear" friends is they are unable to buy you dinner on Friday night. #trendfollowing

— Peter (@Trendanoid) February 27, 2014
@SJosephBurns the only thing that tells a trader he/she is great is the PnL

— LHommeAncien (@Lhommeancien) February 27, 2014
I talk to more people who hate this market, complain about valuations & looking to short than people riding the trend. THAT is not a bubble.

— Joseph Fahmy (@jfahmy) February 26, 2014
@SJosephBurns traders who accept the future is unknown generally don't personalize their positions and cut ties quickly. No ego/emotion.

— SystemsTrader95 (@SystemsTrader95) February 26, 2014
@SJosephBurns it sounds simple enough, to minimize losers and let the winners keep working, but easier said than done.

— SystemsTrader95 (@SystemsTrader95) February 26, 2014
"They" say you don't go broke taking a profit, but you can definitely go broke letting losers go unchecked. First out, best out, move on.

— SystemsTrader95 (@SystemsTrader95) February 26, 2014
Regardless of trading style, method or time-frame, most great traders follow one cardinal rule: Cut losers quickly without remorse.

— SystemsTrader95 (@SystemsTrader95) February 26, 2014
$TSLA shorts last option: Lease a $TSLA car, drive it to #CNBC and set it on fire.

— TheNorthman (@NorthmanTrader) February 25, 2014
$TSLA wow: http://t.co/atPmuwhxkY

— △ (@mnycx) February 25, 2014
With all due respect @DougKass the way you handled the $tsla trade going in short before earn. Then 2 average ups. Prob blew up traders

— Scott Redler (@RedDogT3Live) February 26, 2014
WhatsApp home office after the Facebook purchase was announced . –> pic.twitter.com/Ct1ZcEPng5

— Steve Burns (@SJosephBurns) February 22, 2014
Finding the right balance: Trading Card 236 by Michael Steinhardt #trading #markets #stocks $STUDY #success pic.twitter.com/9ys3S5dDt7

— Trading Cards (@TraderHMS) February 27, 2014
$SPY @tradingmemes pic.twitter.com/GCtOatmrJS

— Jason Freeman (@ChartLearning) February 27, 2014

Many new traders just get lost in the mountain of trading information out there so here are ten key things to study how to do. The answers to these questions are different for everyone because everyone has to trade their own plan and their own way that fits their goals, risk tolerance, and personality not to mention their ability to manage stress.
Learn to cut losses as soon as you realize your were wrong.

Be patient with winning trades and only exit when you have a reason to.

Place your stop loss on a trade outside the normal noise in your time frame to the place that really tells.

Learn how to identify the trend in your time frame and trade it.

Structure your trades through stop losses and position sizes so that if you are wrong you only lose 1% of your trading capital.

Exit when you plan to not because of fear.

Enter a trade according to your signal don't mess it due to your fear.

Follow your trading plan not your emotions.

Don't let your ego cause you to trade too big or your fear to trade too small for your risk management parameters.

Don't ask for others trades, opinions, or predictions instead find out who you want to be as a trader. The exploration to being a good trader starts with in.
There is so many know it all traders on twitter that present themselves as some type of guru that 'knows' what will happen next and argue with anyone that disagrees with them that I just have to say a few things.
Here are 10 warning signs that your trading guru may just be a seller of products, a new trader that is arrogant enough to think they really know something when they don't, an egomaniac, or a con-artist.
Fake gurus are great at blowing up new traders accounts because they never discuss risk management or the risk of ruin. So followers go in way too big on a trader that should be a sure thing and can easily blow up their accounts quickly by holding a big loser too long with enough size against a trend.

If a guru is 100% sure that they are right about what will happen in the future and have no stop loss or exit plan if they are wrong then they are truly foolish. The future does not exist yet and those with out functional crystal balls or time machines should stay flexible about how it plays out.

If a guru says his way is the only way to make money trading then they are simply ignorant of all the other ways that traders are profitable. Just becasue they refuse to believe does not cancel out all  the other methods that traders use for profits.

A fake professional trader jumps to conclusions about other traders quickly do to their own ignorance and lack of understanding, they assume too much too quick before even asking questions.

A fake trader is so set on convincing others that what they do works that you start believing they are trying to convince themselves. Great traders could care less about attacking what anyone else is doing for no apparent reason.

Gurus sell services first, trade second, it is obvious.

No one is on social media with a black box Holy Grail trading system, if one existed you would never hear about it.

Fake gurus and new traders favorite past time is fighting a trend before it bends. They want to be that guy that called a top or bottom, if they make enough attempts they usually call one but a broken clock is right twice a day, so what.

Great traders on social media are told they are great by others, fake traders tell others how great they are.

Real traders that are profitable are very flexible and go with the price flow, gurus want to predict something all the time.

If most of the fake gurus were just 5% as good as they pretend to be the last place they would every be is selling monthly subscriptions on social media.

I suspect that the reason that the vast majority of the trading gurus focus on 'picks' and 'predictions' and almost never mention risk management or trader psychology is becasue they aren't really traders, they are salesman, selling a service.

Real traders are on social media primarily to share,  to learn, to teach, to hang out with like minded people, and to trade, fakes primarily are there to sell shit.
I unfollow traders who get stubborn with their positions and opinion of the future price action. Perma-bulls and perma-bears are not good to follow especially for new traders because they can skew their perspective.

I unfollow traders that major on minors, the traders that are caught up in way too much noise that is meaningless is not something I value, my concern is price action and the flow of capital not every indicator and pattern under the sun.

I stop following traders whose active watch lists are as long as a phone book. My style is to focus like a laser on what I know best. If someone is trading everything I do not know how they can concentrate on anything.

A trader getting too political or religious completely opposite of my own beliefs on twitter is really hard too keep following for me. If we are like minded I appreciate seeing that others are like me.

A trader deleting a tweet about a losing trade is an automatic unfollow, it is amazing that some do this.

I unfollow arrogant know-it-all traders. I have seen a lot of arrogant traders on social media and a lot of good traders on twitter but I have never personally seen a good arrogant trader, the good ones all seem to be humble.

I unfollow traders that tweet too much, if they fill my entire stream with their own tweets for hours on end then it is just too much for me to even read.

I unfollow traders who tweet so little they are not even worth following. Once a week or even less is just not worth the attention.

I unfollow traders that have styles and time frames so different from my own that there is zero added value for me. With that said I have also learned from other traders that trade much differently from me but we share the same key principles, those traders I learn from.

I unfollow traders that are just obsessed with selling junk more than actual trading. The harder the junk is pushed on followers the less interest I have. You are either a real trader allowing others to pay to learn from what you do and piggyback your real trades or you are a non-trader newsletter seller just selling an ample amount of 'picks' that you don't even trade yourself and focusing only on the winners you pick to try to get more subscribers.

Do not look for a job look for a career, the best way to get up enough trading capital to be a serious trader is to create value somewhere else then save that money to trade with. A career or your own business is the likely place your trading capital will come from.Starting with a tiny amount of capital is almost impossible to grow into something substantial with out taking unwise risks.


If you do not have enough money to trade with then wait, build your capital and study. Without at least $25,000, it will be very difficult to really trade and get compounding working for you. Commissions an even the bid/ask spread can even eat up a small account. The market will be here, there is no hurry to start before you are really ready. Don't focus on hurrying up and trading, focus your energy on studying and building up your account.

Don't get deep into debt, stay as debt free as possible. Car payments, eating out in restaurants, running up credit card bills, and getting in a big mortgage will make it very hard to build up any capital or even to just keep it once you do build it and start growing it.

Choose your life partner or spouse very carefully it will be almost impossible to trade in any way if you do not have 100% support from your significant other.

Trading is not a lazy person's sport, the winning traders are usually the ones that put in the most study and testing. If you are looking for easy money look elsewhere, there are too many professionals waiting to take your money in the markets for it to just be laying around.

The biggest thing that trips up new traders is that they don't even know what the right questions are so they are unable to find any answers. First find out what you need to know then go learn it.

Do not attempt to get rich quick trading that is the fastest path to becoming broke. Instead the goal should be very nice annual returns like 20%-30% would be great for compounding your capital.

Pick a trading style and become an expert in that style, a jack of all trades is generally a master of none.

Study charts, study winning traders, read the most helpful trading books, study the right things and avoid the useless predictions, and talking heads.

First decide on exactly what all your goals are as a trader, your annual returns, maximum drawdown you can handle, what really fits your personality then start with your goal in mind and work backwards to find a system and money management method that could make that happen. 
2014 so far is not even positive, $SPY is slightly down on the year.

2014 has traded inside a $185 resistance/ $174 support price zone all year being rejected at those level many times.

The resistance levels has coincided with all time highs and has been rejected almost a dozen times in the past 3 months.

The support level at $174 has coincided with the 30 RSI and the support levels from October/November.

The 5 day ema has held as end of day support for the past 10 days.

Last week the 10, 20, and 50 day moving averages converged showing how sideways the market is really getting.

Many leading stocks are doing very well $GOOG, $PCLN, $FB, and $YELP to name a few.

Long term up trend intact, intermediate term trend beginning to become range bound, short term is range bound.

The $DJIA is trying to hold its 50 day moving average and $XLF is trading under its 50 day moving averages as resistance they are in price bases not trending.

2014 is not 2013 for the stock market and traders would be wise to trade what they see not what they hope will happen again like it did last year.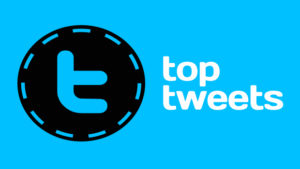 If something looks irrational —and has been so for a long time —odds are you have a wrong definition of rationality.

— Nassim N. Taleb (@nntaleb) February 16, 2014
Soon I am going to start charging per tweet. The monthly subscription model is so overrated. Will release rates soon. —Chartstradamus out!

— Jason Freeman (@ChartLearning) February 19, 2014
Our first reaction is 'that's ridiculous' but what means do we have to value it? Everything's worth what someone's prepared to pay for it.

— Jon Boorman, CMT (@JBoorman) February 20, 2014
I wasn't aware of fed minutes or China data coming into today, but the Charts sure were #SPX. #ouijaboard

— Ray C. Freeman (@R2RayCFreeman) February 20, 2014
Track record studies of top traders at top hedge funds have shown the 90/10 distribution ratio is common (90% profits from 10% of trades)

— Jack Sparrow (@mercenaryjack) February 20, 2014
JPMorgan, like everyone I follow on Twitter, had zero days of trading losses in 2013. http://t.co/exE6qHjTZL $JPM

— Downtown Josh Brown (@ReformedBroker) February 20, 2014
By the way, my VC backers want me to start referring to all of you following me as "active users". At $40 per, you're worth $2.8 million.

— Downtown Josh Brown (@ReformedBroker) February 20, 2014
Analyst reiterates sell rating on $TSLA, citing $65 price tgt…says, "sometime eventually it will get there….maybe"

— Andrew Rocco (@AndrewRocco1) February 20, 2014
The quantitative methods that work best in trading are simple and robust. You do not need fancy, higher math to trade profitably.

— Type III Research (@TypeIIIResearch) February 21, 2014
$SPY OI update. Well they didn't sell so if those guys that bought at the bottom 2 weeks ago are correct, we rally pic.twitter.com/Pt2iwMxNan

— Rachel (@Sassy_SPY) February 21, 2014
Don`t think about money when you are trading: Trading Card 248 by Andy Abraham (@SJosephBurns nice tweet BTW) pic.twitter.com/1jg1806bd8

— Trading Cards (@TraderHMS) February 21, 2014
#FF @AntonKreil @WallStJesus @SJosephBurns @modern_rock @Trader_Mars @markminervini @Not_Jim_Cramer @sharptraders pic.twitter.com/N5gD1NRkWe

— TradingMemes (@tradingmemes) February 21, 2014
I guess the stocktwits servers had enough processing all those dumb tweets. Even computers lose patience "@zentrader: stocktwits is down?"

— Jason Freeman (@ChartLearning) February 20, 2014
ADAPTABILITY… http://t.co/Vit3JnYSOC pic.twitter.com/TC7nO5P7oX

— TradingMemes (@tradingmemes) February 19, 2014
I wrote a blog for my "rules": buy things going up, sell things going down, get out when I'm wrong, stay in when I'm right.

— SystemsTrader95 (@SystemsTrader95) February 17, 2014