Archive for the 'Uncategorized' Category
I have created a poll to hopefully let the twitterverse vote to decide who they found to be the most helpful trader on twitter in 2013. Everyone can vote once and I will compile and post the top vote getters on my blog in about a week. This could be very helpful for new traders directing them to the best people to follow on twitter that will help them most in their trading. Voters can add names if needed under the 'other' column that I have missed. I know my top ten, it will be interesting to see who gets the top ten most votes. The first 24 people on this poll is from last years top 25 poll and the others are ones that I have found that I follow and think could really help others in their trading.




                                                                                                                                                                                                                                                                                                       To really be a great trader we have to get comfortable with being uncomfortable. We have to accept that no one has a crystal ball or time machine  so the future is not known by anyone and we can only take our entries and manage our current risk. Successful trading comes from understanding the past psychological chart patterns and trends of markets made by  traders reacting to their own fear and greed. The past is a map to the future but it is not a replica. As we move to the right hand side of our charts they do disappear into the unknown future and that is where we get compensated for taking on risk and trading against the new traders that make the wrong moves.
We do not know if each trade is a winner or loser so we have to let the stop losses, trailing stops, and profit targets tell us when to exit.

We have to take our entries and let the markets decide what happens next.

The future does not exist so we have to trade the present moment price action.

We have to accept that we do not know if the next trade will be a small loss, small profit, or a big profit. But we can make sure it is not a big loss.

Since we do not know what will happen next we can not trade a huge position size.

We have to accept that anything can happen at any time in the markets and we have to be ready to adjust to it.

We should never risk more than 1% of trading capital on any one trade so the big unexpected move will not hurt us much.
Flexibility for the trader  to move with price action is the key to successful trading. You can be rigid with your rules and risk management but you must be flexible when it comes to how the future plays out in price action for any market or stock. It is not those that predict the future that make a lot of money in trading but those that react to what is actually happening that are able to profit from price action.
The ability to change your mind and reverse your trade in the other direction when proven wrong  is a powerful trait.

The ability to admit you are wrong and take your stop loss can save your account.

Put your ego aside and look at what is happening not what you believe should happen.

Trade price action not your opinions.

Always realize the markets are bigger than you are, they are always right.
Here are the ten tools every trader must have if they want to make money in the markets. Missing just one of these tools could undermine your ability to be successful even if you have all other nine things in place.
The ability to bring your risk of ruin down to almost zero.

The ability to accept uncertainty about outcomes.

A historical understanding of the price action history of what you are trading.

The ability to back test and see how your trading model performed in the past.

Write a trading plan that defines entries, exits, and position sizing and quantifies trading rules.

The discipline to follow your trading plan when trading during market hours.

The ability to lose money and persevere without giving up. 

Surrendering your ego's desire to predict the future and learn to react to what is happening.

Stopping your losses at your planned exit level.

Doing the work that is required to be a successful trader.
On Monday the $SPY uptrend was finally broken and the 5 day ema was lost. I was stopped out of my longs.

We had a five day down trend that took us back to the 21 day ema by Thursday.

On Thursday the 21 day ema was held as support and the line in the sand by the "Buy the dip traders"

On Friday we had a gap up over the 10 day sma that retraced to the 5 day ema but closed over it with momentum.

This triggered me to re-enter longs with the Friday low of day as my stop at the end of day.

We now have a high probability set up that could lead to a run to $185.

The RSI at 62 gives us some room to move to the upside.

Seasonally equity markets tend to have "Santa Claus Rallies" at this time of year. 

Many money managers are desperately seeking Alpha after likely not beating their benchmarks this year that may lead to some playing catch up by chasing this uptrend.

This looks more like the beginning of a secular bull market than the end of a cyclical bull market if you look at the long term chart.
The $UVXY ETF started trading in October of 2011 and it seeks a return that is 2 times the return of the VIX in a single day. Due to the compounding of daily returns, the $UVXY's returns over periods other than one day will be very different than just holding double the $VIX due to leveraged compounding. Due to the nature of volatility moving from high volatility to low volatility in cycles combined with leverage this ETF has just been crushed over the past two years from a split adjusted high of $24,480 a share in it'd first year of trading to just $19.06 in after hour trading on Friday afternoon. $UVXY is down 91% in 2013 so far. While it is not the Holy Grail of trading it is a great trading vehicle to incorporate into a short side biased trend trading system or sell call credit spreads on. $UVXY does rally with volatility expands and can go up fast in a very highly volatile market like there was in 2008 and again in 2011 but eventually it does self destruct.

Rob F. Smith
is the trader that first explained this tendency for self destruction of the $UVXY ETF and it is so bad he calls it $UGLY. Rob is a master of trading this beast as well. Looking at the past trading range and historical charts was truly eye opening. It is possible to trend trade volatility itself and benefit from the destruction of capital in a leveraged ETF. Truly the biggest winning short play of the last two years from over $24,480 to $19.06 is like a reverse Berkshire-Hathaway.
Our #GAME Sure, is ok to be wrong and to not really know what will happen. Therefore, making it possible to REACT to present circumstances.

— Jose Luis Urbina (@urbinarestrepo) December 6, 2013
The yuan has overtaken the euro as the second most used currency in trade finance…

— Jose Luis Urbina (@urbinarestrepo) December 5, 2013
Apparently deflation has been occurring at the Fed. pic.twitter.com/EomA7faZrL

— Steve Burns (@SJosephBurns) December 4, 2013
"Compound interest is the eighth wonder of the world. He who understands it, earns it … he who doesn't … pays it." ― Albert Einstein

— Jose Luis Urbina (@urbinarestrepo) December 3, 2013
Only 53% of Americans own stocks, the lowest level in 15 years. You'd call that an Unbubble. http://t.co/Mw2kG8mI26

— Downtown Josh Brown (@ReformedBroker) December 2, 2013
"There is a difference between knowing the path and walking the path."

— Andrew Rocco (@AndrewRocco1) December 2, 2013
For those of you who have only recently started trading, that red stuff you see on your screen is what happens when we have down day. $STUDY

— Jon Boorman, CMT (@JBoorman) December 2, 2013
$AMZN Prime Air:30min delivery from when u order.I am sure it will find a way to kill some1 sending the stock 2 $0 http://t.co/pW0ik8Qfjc

— Jason Freeman (@ChartLearning) December 2, 2013
The value of a Bitcoin dropped by more than $300 on Sunday: pic.twitter.com/BQndKD2IdR

— CNBC Newsroom (@CNBCnow) December 1, 2013
Trading Truth: pic.twitter.com/JLlXCTsyCy

— Steve Burns (@SJosephBurns) December 1, 2013
@SJosephBurns @WallStJesus This market will breakdown big time only if this trend is broken. Keep it simple. pic.twitter.com/0ey65kbDm6

— OptionTrader (@WeeklyOptTrader) December 1, 2013
Risk management isn't dead, regardless of Fed intervention.

— Michael A. Gayed,CFA (@pensionpartners) December 1, 2013
@SJosephBurns Anyone who's had emotion erase good judgement should agree that reinforcing good advice has extraordinary value.

— LT (@ftatrader) December 1, 2013
"@ReformedBroker: Dow Jones Industrial rallies following 30% declines since 1900. pic.twitter.com/7C0Ykkr4Lp" @NorthmanTrader what say u?

— Rachel (@Sassy_SPY) December 1, 2013
when $SPY posts more than 30 % YOY gains ? since 1995 DIV/0 error , blog -> http://t.co/FBKpVHH02c http://t.co/E6KUpoQEBI

— Kora Reddy (@paststat) November 30, 2013

                                                                                                                                                                                                                                                                                                          Trading is primarily a game of the mind not a math game. The absolute smartest people usually are not the very best traders because while they are doing all the complex math and system development they are blind sided by their egos, greed, and fear. If you have the right mindset as a trader you will eventually succeed if you have the wrong mindset as a trader you will never succeed. Time is the friend of the trader traveling the road of discipline, risk management, and system development they will eventually get to where they are going. Time is the enemy of the undisciplined trader that takes big risks and gambles with no real edge they will eventually redistribute their accounts to those traders doing the opposite.
Back test, study charts, and only trade proven strategies: No trading should begin until you know that your system is a historically profitable one through multiple trading environments. There are many ways to do this and the depth of study into your specific trading system is up to you. But if you do not know how what you are currently doing performed historically then you need to stop until you do understand.

Small losses: Keeping your losses small so you can keep your will and desire to trade strong. Nothing breaks a new traders mindset faster than big, painful losses of capital that are very hard to come back from.

Build confidence through having winning trades: A lot of the great traders we get to see on social media have  built up themselves through many years of learning from failure and then hitting their stride with winning months and winning years. Even if your wins are small, wins will help you build the mindset that you can do this and be successful as a trader. Build yourself up through consistent disciplined trading and winning streaks.

Trade with the right principles: Trading with the right core trading principles like going with the trend in your time frame, never losing more than 1% of your trading capital on any one trade, and follow your trading plan 100% can go a long way to solidifying your peace of mind as trader knowing you will not do anything that will really hurt yourself in the markets.

Match your beliefs to your trading methodology: We can only effect trade a system that matched our strong beliefs about the markets. If you believe in the nature of trends you have to find the markets that trend and trade them. If you are convinced that market always revert to the mean then a robust mean reversion is what you can comfortably trade. Swing trading for traders that love trading ranges, and day trading for those that want action and no overnight risk. The question is who are you as a trader and what trading style matches your personality and risk tolerance.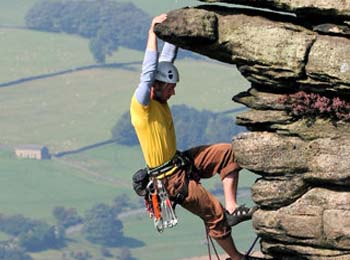 Commit to doing the work to become a successful trader.

Decide what level of annual returns you want to make on average.

Decide the maximum capital draw down level you can tolerate and accept.

Become a reactive trader not a predictive trader, learn how to trade price action.

Focus on a system with a winning risk/reward ratio. Bigger winning trades than losing trades.

Build and back test a trading methodology that is profitable over many different market environments and meets your requirements.

Write a trading plan that quantifies entries, exits, positions sizing, and your rules.

If you have the personalty to trade this system and plan with real money then proceed.

Stick to your plan with discipline.

Trade multiple systems to improve your chance of profitability.

Never quit learning and improving on what you do.

Only trade markets you are familiar with and have done the research on.

Never quit, never give up.

Bad traders are very arrogant and opinionated on the future direction of the markets. The best traders I know are very flexible and just go with the flow.

Bad traders love to give out unsolicited advice, question, and argue with others. Good traders just share what they are doing and let others ask questions if they want to.

Bad traders are completely focused on being right all the time while the good traders are focused on trading the price action.

Bad traders are obsessed with the future, good traders are obsessed with the present moment.

Bad traders like to trade too big and good traders like to trade small.

Bad traders look for a great stock pick while good traders look for a great trading system.

Bad traders are usually very emotional while good traders are very logical.

Bad traders are completely focused on the money they can make while good traders are concerned with the money they can lose.

Bad traders trade their opinions, good traders trade the price action.